Western Highlands Province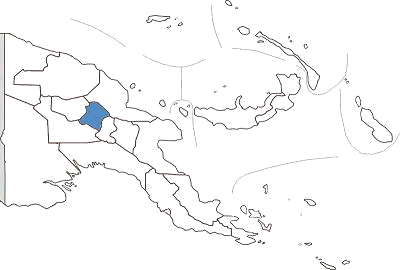 From the lowland rainforest, to alpine grasslands, to the shrouded misty peaks, Western Highlands Province is a land of colour and vibrancy. The capital city, Mt Hagen, is a bustling commercial centre where wealth from coffee and tea plantations has brought rapid change to traditional life style. Old and new ways live curiously together, not always harmoniously. Mt Hagen has a reputation as the "wild frontier" of the Highlands.
The Saturday market in Mt Hagen is a focal point of local life and provides a meeting place for traders from all over the province. It is a kaleidoscope of fruit and vegetables, birds, animals, people in bright shirts and skirts, some wearing flowers or grass in their hair. The men traditionally wear a long beard and the women wear an array of brilliant scarves and carry their brightly coloured string bags. These bags, called bilums, are used to carry everything from babies to firewood and are made by threading an entire length of string through each loop. Traditionally the string is made from tree bark, although these days many women buy synthetic yarn from the local stores for their bilums. The Mt Hagen market is an opportune place to purchase traditionally made bilums.
Handicrafts can also be found at the Western Highlands Cultural Centre in Mt Hagen. It features a reconstructed village hut and has a museum with exhibits of artefacts and curios.
Singsings are held regularly throughout the province. These are gatherings of clans in traditional costume where ritualistic dancing and singing is performed for ceremonial reasons. Singsings are not normally staged as a public performance. However there are many opportunities throughout the year to watch a ceremonial singsing. The most popular time to visit Mt Hagen is August when the annual show is held. Hundreds of different Highland tribes are represented, each wearing their distinctive tribal head dresses of feathers and flowers and body paint. It is a wonderful opportunity to see a glimpse of the richness of traditional Highlands social structure.
Away from Mt Hagen, Western Highlands Province offers spectacular walking and trekking adventures. The Wahgi Valley is a magnificent natural tract of lush greens, roaring rivers, virgin rainforest and ordered gardens. There are several walks available depending on time and energy. For the serious trekker, the 4509 metre summit of Mt Wilhelm can also be reached from Mt Hagen.
Accommodation in Mt Hagen ranges from bush material lodges to international standard hotels. Air Niugini has flights from Port Moresby to Mt Hagen daily and direct flights are available from Cairns, Australia to Mt Hagen. Third level airlines also provide services from other regional centres.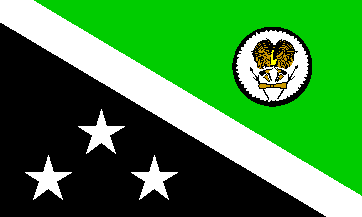 District
District Capital
LLG Name
Dei District
Dei
Muglamp Rural
Kotna Rural
Mount Hagen District
Mount Hagen
Mount Hagen Rural
Mount Hagen Urban
Mul-Baiyer District
Baiyer
Baiyer Rural
Lumusa Rural
Mul Rural
Tambul-Nebilyer District
Nebilyer
Mount Giluwe Rural
Nebilyer Rural
Anglimp-South Waghi District
Minj
Anglimp Rural
South Waghi Rural
Jimi District
Tabibuga
Jimi Rural
Kol Rural
North Waghi District
Banz
North Waghi Rural
Nondugl Rural
These districts will form a separate province named Jiwaka in 2012
Horizon 3000 Guesthouse – 542 1095
Transit House – 542 1131
Highlander Hotel & Apartments – 542 1355
Karawari Lodge – 542 1438
MV Sepik Spirit – 542 1438
Rondon Ridge – 542 1438
Kumul Lodge Ltd – 542 1615
Haus Poroman Lodge

– 542 2250
Sunrise Construction Ltd – 542 2345
Kimininga Lodge – 542 2399
Poka Limited – 542 2565
New Town Lodge – 542 2872
Gold Line Lodge – 542 3333
Hotel Poroman

– 542 3558
Juma Lodge – 545 1310
Kagamuga Lodge Limited – 545 1653