National Capital District (Port Moresby) & Central Province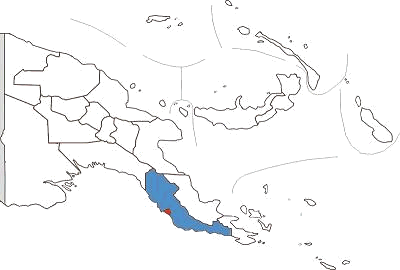 Port Moresby, the nation's capital and the main entry point for international visitors does not present an immediate picture of an ideal tropical paradise. During the winter months it is dry, dusty and brown. Summer is wet, humid and overgrown. It is a place of stark contrast. Ramshackle huts sit alongside glistening glass towers, dusty plains turn corners to expose a glittering harbour and fearsome frowns turn to welcome smiles. Port Moresby opens the door to the "land of the unexpected".
The city is located in an area called the National Capital District or NCD. It is on the southern coast of the country and surrounds part of Fairfax Harbour. Port Moresby was named by Captain John Moresby in 1873. The following year a mission station was established at the village of Hanuabada, a traditional Papuan village and home to the Motuan people.
During the Second World War, the small town of Port Moresby was transformed into a large military camp, accommodating tens of thousands of troops during the Pacific campaigns. At the end of the war Port Moresby was the only town of any size left standing in Papua New Guinea and was chosen by the governing Australian administration to be the seat of government.
This was the beginning of the urban drift that brought people from almost every tribal group of Papua New Guinea to the city as well as attracting a large population of foreigners. It is now a cosmopolitan city, embracing 20th century technology and development while trying to retain the traditional values of its varied population.
It is a blend of old and new. Remnants of the colonial days can still be found in downtown Port Moresby and elements of traditional life have been maintained in the nearby villages. After being destroyed during the war, Hanuabada was rebuilt in the traditional style with its houses perched on stilts over the water. Parliament House exemplifies the striking harmony of modern architecture and traditional design. The National Museum and Art Gallery exhibits cultural features of Papua New Guinea's complex tribal lifestyles.
The annual Hiri Moale festival held every September celebrates one of the epic trading voyages between central province villagers and the people in the Gulf of Papua. It is a three day festival of traditional dance, singing and drama. During the festivities, Port Moresby's Ela Beach is lined with stilt houses, canoes and swaying dancers decorated with leis of frangipani and hibiscus.
In June people come from far and wide to take part in the singsing at the Port Moresby Show. It is a wonderful opportunity to experience and capture on film the colour and vibrancy of Papua New Guinea.
Equally colourful is the display of native orchids found at the National Botanical Gardens. The collection of over three thousand orchid species, unique to Papua New Guinea, is the largest in the Southern Hemisphere. They flower all year round with peak flowering season for most orchids between December to March.
Surrounding the National Capital District is Central Province, a narrow coastal strip which rises to the 4000 metre high Owen Stanley Ranges which form its northern border and divides and isolates the Province from the north. All roads out of Port Moresby lead to delightful adventure.
Only 46 kilometres from Port Moresby is the Sogeri Plateau. At 800 metres the air is cool and pleasant. Sogeri is the starting point for the famous Kokoda Trail. Nearby is the Varirata National Park. Covering an area of 1,000 hectares, it was the original hunting grounds of its tree-house dwelling landowners. At certain times of the day, birds of paradise, wallabies and deer can be seen along the walking trails. At the end of the trail the lookout presents a panoramic view of Port Moresby and the coastline. The road to Sogeri passes the historic Bomana War Cemetery and Gardens and the Moitaka Wildlife Farm, a crocodile research farm which also has a collection of native animals and birds. On Fridays visitors are able to see the crocodiles at lunch.
Yule Island, two hours drive west along the Hiritano Highway was one of the first areas to have European contact. Catholic missionaries settled here in 1885 and still maintain a presence in the area. It is a popular spot for peaceful getaways and seafood delights.
To the east, only fifteen minutes drive from Port Moresby is Loloata Island Resort, a popular destination for Port Moresby residents and a relaxing alternative for transiting visitors. Surrounded by coral reefs it offers snorkelling, diving, fishing and other water sports.
Airlines PNG operates flights into the towns of Tapini and Woitape. After a short flight climbing into the Owen Stanley Ranges, the light aircraft lands, with little descent, onto an airstrip cut into the side of the mountain. These are popular destinations for bush walking, fishing and relaxing.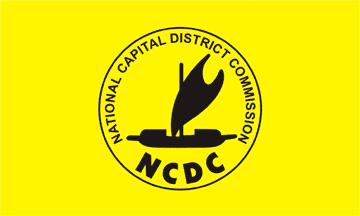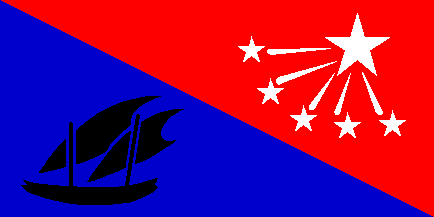 District
District Capital
LLG Name
Abau District
Abau
Amazon Bay Rural
Aroma Rural
Cloudy Bay Rural
Goilala District
Taipini
Guari Rural
Tapini Rural
Woitape Rural
Kairuku-Hiri District
Bereina
Hiri Rural
Kairuku Rural
Koiari Rural
Mekeo Kuni Rural
Rigo District
Kwikila
Rigo Central Rural
Rigo Coastal Rural
Rigo Inland Rural
Holiday Inn Port Moresby – 303 2000
Crowne Plaza Port Moresby – 309 3000
Flying Fox Inn – 311 2551
Ela Beach Hotel & Apartments – 321 2100
Sunset Lodge Ela Beach – 321 6248
Weigh Inn Hotel – 321 7777
Shady Rest Hotel – 323 0000
Lamana Hotel – 323 2333

Aku Lodge – 323 2645
Kanini Lodge – 323 3116
Gordon Transit Lodge – 323 4549
Ponderosa Family – 323 4888
Hideaway Hotel – 323 6888
Raintree Lodge - 323 8888

Peppers Inn – 323 9107
Emai Lodge – 323 9919
Noko Accommodation – 323 9963
Airways Hotel & Apartments – 324 5200

Magila Motel & Backpackers – 325 0536
Sogeri Lodge – 325 1887
Woitape Lodge – 325 2011
CWA Guest House Boroko – 325 3646
Oasis Apartments – 325 3666
Granville Motel – 325 7155
Gateway Hotel & Apartments – 325 3855
Comfort Inn – 325 5091
Granville Motel – 325 7155
Airport Lodge – 325 7520
Loloata Island Resort – 325 8590
Sport Inn – 325 8858
Pekum Lodge – 325 9791
Bluff Inn Motel – 328 1223
Our advertising rates and policy can be found through
the Online PNG Business Directory.