Western Province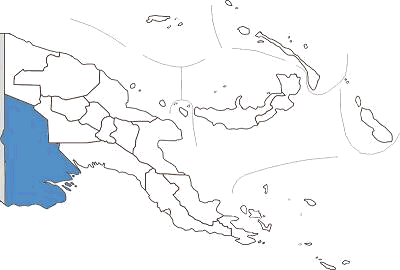 Western Province, on the southern coast, bordering Irian Jaya, is a perfect destination for fishermen, photographers and lovers of flora and fauna. The countryside here is unlike anywhere else in Papua New Guinea. Wide open grasslands are home to Rusa deer, wallabies and wild pigs. Crocodiles, and lizards linger near river banks and teems of wild fowl and ducks fly across rivers. Two of the greatest rivers in the country, the Fly and the Strickland, run for almost their entire length through Western Province.
The premier tourist destination in Western Province is Bensbach Wildlife Lodge, located on the Bensbach River. The mouth of the river forms the border between Papua New Guinea and Irian Jaya. The area is a vast open, seasonally flooded plain, lightly populated with people, but crowded with bird and animal life. The Bensbach Lodge, small, comfortable and built of local materials, has established a reputation for spectacular barramundi fishing. Other species include ox eye herring and saratoga. Fresh locally caught fish and game are part of the regular menu.
Lake Murray, in the centre of the province, is the biggest lake in Papua New Guinea. There is a crocodile research-station at the lake. During the wet season the lake spreads to five times its 400 square kilometre area.
Western Province is home to the giant Ok Tedi gold and copper mine, one of the largest mines in the world. Established in 1980 in rugged mountainous terrain, the mining operation processes 80,000 tonnes of ore each day.
Daru, the main town of the Province is situated on a small island of the same name just off the coast. Once a busy pearl and beche-de-mer trading port, it is now the centre of a growing fishing industry. Crocodile skins from the province are packed and exported from Daru.
Air Niugini offers direct flights from Port Moresby to Daru while third level airlines service most parts of Western Province.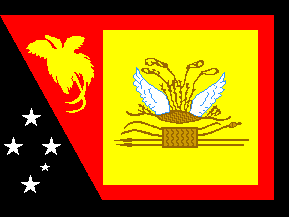 District
District Capital
LLG Name
North Fly District
Kiunga
Kiunga Rural
Kiunga Urban
Ningerum Rural
Olsobip Rural
Star Mountains Rural
Middle Fly District
Balimo
Balimo Urban
Bamu Rural
Gogodala Rural
Lake Murray Rural
Nomad Rural
South Fly District
Daru
Daru Urban
Kiwai Rural
Morehead Rural
Oriomo-Bituri Rural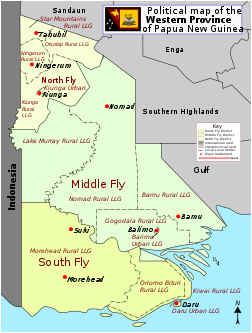 Bensbach Wildlife Lodge – 323 4467
Kiunga Guest House – 548 1195
Lobir Hotel – 548 1127
Hotel Cloudlands – 548 9277
Kuki Hotel – 645 9476
New Century Hotel – 645 9169
Our advertising rates and policy can be found through
the Online PNG Business Directory.