East New Britain Province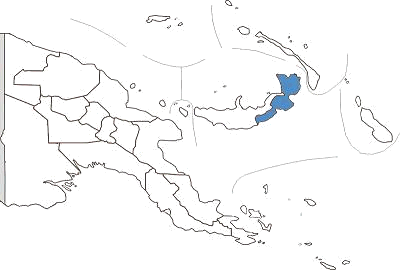 Beautiful Rabaul, half buried during the 1994 volcanic eruptions, is re-emerging as a tourist destination with a difference. There are few places where the dramatic consequences of the contrasting moods of nature can be experienced so intimately.
The drive from the airport, now located at Tokua about an hour from Rabaul, is along a narrow road winding its way around the glittering waters of the Gazelle Peninsula. Through the coconut trees villages of thatched huts surrounded by colourful flowerbeds and tropical fruit trees look out over calm waters. The Tolai children with their bleached hair and wide smiles stop their play to wave at passing traffic.
Across the Harbour is Tavurvur, bellowing great clouds of black-ash filled smoke, some days grumbling, other days bellowing. From this warm tropical lushness enter the now lunar-like landscape at the base of the volcano, Vulcan. Further on, pass through untouched suburban streets before turning into the main street of Mango Avenue. Amidst the tangled mass of rubble and ruins covered in layers of muddy volcanic ash, three former resort hotels have been resurrected and stand like oases amidst the desolation to welcome the awe-struck visitor.
The history of Rabaul is one of wreckage and regrowth. Modern historians will find a treasure trove of World War 2 relics, tunnels and caverns to explore within driving distance of Rabaul. Close to the now thriving centre of Kokopo, are the remnants of Gunantambu mansion, built in the 1880's by the legendary "Queen Emma'.
War wrecks also litter the surrounding reefs. The excellent visibility makes this an exciting dive spot all year round. Dive trips, day tours as well as charter boats for fishing can be organised through any of the hotels.
Forty five minutes by boat from Kokopo are the Duke of York Islands offering sport diving, snorkelling and picnics under the coconut trees. The lagoons around this historical group of islands provide all-weather canoeing, wind surfing and skiing and are a haven for visiting yachts.
There are daily Air Niugini flights to Rabaul.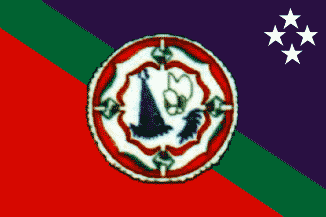 District
District Capital
LLG Name
Gazelle District
Kerevat
Central Gazelle Rural
Inland Baining Rural
Lassul Baining Rural
Livuan-Reimber Rural
Toma-Vunadidir Rural
Kokopo District
Kokopo
Bitapaka Rural
Duke of York Rural
Kokopo-Vunamami Urban
Raluana Rural
Pomio District
Pomio
Central-Inland Pomio Rural
East Pomio Rural
Melkoi Rural
Sinivit Rural
West Pomio-Mamusi Rural
Rabaul District
Rabaul
Balanataman Rural
Kombiu Rural
Rabaul Urban
Watom Island Rural
Barike Land Guest House - 982 1034
Rabaul Travelodge – 982 1111 – rtravelodge@online.net.pg
Barike Land Guest House – 982 1170
New Rabaul Guest House – 982 1170
Ulatawa Plantation Guest House – 982 1294
Kaivuna Resort Hotel – 982 1766 – kaivuna@global.net.pg
Rabaul Hotel (Hamamas)

– 982 1999 – rabaulhotel@global.net.pg
Gazelle International Hotel - 982 5600
Kulau Beach Resort & Dive – 982 7222 – kulauresort@global.net.pg
Vuvu Madiring Resort – 982 7294
Seaview Beach Resort – 982 8447 – seaview_bresort@global.net.pg
Ravalian Lodge – 982 8690
Ulu Island Guest House – 982 8697 – enbtourism@global.net.pg
Vavagil Guest House – 982 8697 – enbtourism@global.net.pg
Village Haven Guest House – 982 8697 – enbtourism@global.net.pg
Ron's Apartments & Guest House – 982 8743
Kokopo Beach Bungalow Resort – 982 8788 – taklam@daltron.com.pg
Vavagil Guest House – 982 8833 – vavagil@global.net.pg
Taklam Lodge & Tours – 982 8870 – taklam@daltron.com.pg
Kokopo Village Resort – 982 9096 – kvr@global.net.pg
New Britain Lodge – 982 9123 – davidloh@global.net.pg
Queenemma Lodge – 982 9206 – queenemmalodge@daltron.com
Takubar Guest House – 982 9545
Rapopo Plantation Resort – 982 9489 – rapopo@online.net.pg
Stay Kool Resort – 982 9999 – staykool@daltron.com.pg
Kabaira Beach Hideaway / Kabaira Dive – Rabaul – 983 9266

Our advertising rates and policy can be found through
the Online PNG Business Directory.