Milne Bay Province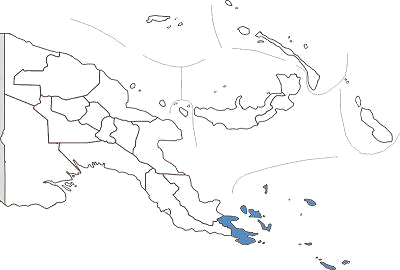 Milne Bay Province takes in the land at the extreme eastern end of Papua New Guinea together with seven groups of islands, the Trobriand, Woodlark, Laughlan, Louisiade Archipelago, the Conflict Group, the Samarai Group and the D'Entrecasteaux Group. The names come from a variety of explorers from as early as 1660 when D'Entrecasteaux sailed through and left his name behind.
Over the years, missionaries, miners, and traders in pearls, scientists and Japanese and American warships have visited Milne Bay Province. During the war Milne Bay became a huge naval base through which hundreds of thousands of servicemen passed.
Today thousands of tourists arrive to enjoy diving around the wreckage left behind from the war. There are 160 named islands and 500 cays and atolls scattered over 250,000 square kilometres of ocean. In many parts of Milne Bay, the reefs are characterised by dramatic drop-offs, clefts and overhangs.
The most comfortable way to enjoy Milne Bay diving is aboard one of the liveaboard dive boats based out of Alotau, the provincial headquarters. The 60 foot MV "Chertan,' can comfortably accommodate up to 14 divers. Built in 1992, it is equipped with the latest electronic equipment, video and stereo systems. The MV "Telita" was Papua New Guinea's first live-aboard dive boat and was designed specifically as a live-aboard diving vessel. It has five twinberth abins; sophisticated electronic equipment, a bar, video, stereo, a well equipped library and a charging console for photographers.
Alotau, spectacularly sited on the edge of Milne Bay is a good base for visiting the outlying islands. Fergusson Island has an active thermal region, hot springs, bubbling mud pools, spouting geysers and volcanoes. Misima Island was the scene of a 1930's gold rush from which a major mine has now been developed. Woodlark Island is populated by people of Melanesian ancestry. The islanders are renowned for their expertly crafted wood carvings.
One of the best locations to enjoy the charms of the friendly and peace loving Milne Bay people is the Trobriand Islands. Their unique social system is dominated by hereditary chieftains who continue to wield tremendous power and influence, although inheritances and lines of power are passed through the female side of the family. From June - August the Milamala yam harvest festival is held. The Milamala starts with a procession of men carrying the newly harvested yams from the garden storage hut to the village yam houses while the women ahead sing and dance. During the festival time, traditional rites are observed, It was from Malinowski's anthropological studies of the customs and sexual practices during this time that The Trobriand's became known as "The Islands of Love". The Trobriand Islanders will offer for sale their beautifully carved walking sticks, figurines, fish and turtle-shaped bowls made from local timbers including the much sought after ebony.
Fresh water caves are found all over Kiriwina Island, Near Matawa Village there are several deep limestone caves housing burial antiquities and skeletal remains. At Wawela there is a beautiful curving beach on a cool, deep lagoon. The village children fishing from their outrigger canoes are happy to give visitors a ride out to the reef to enjoy snorkelling. Visitors should bring their own snorkel or dive gear to Kiriwina as availability at the lodges is not constant.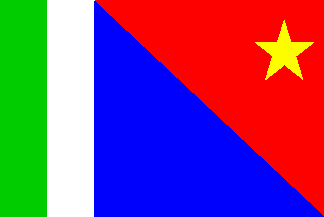 District
District Capital
LLG Name
Alotau District
Alotau
Alotau Urban
Daga Rural
Huhu Rural
Makamaka Rural
Maramatana Rural
Suau Rural
Weraura Rural
Esa'ala District
Ferguson
Dobu Rural
Duau Rural
West Ferguson
Kiriwini-Goodenough District
Kiriwina
Goodenough Island Rural
Kiriwini Rural
Samarai-Murua District
Murua
Bwanabwana Rural
Louisade Rural
Murua Rural
Yaleyamba Rural
Driftwood

– 641 0098
Saugere Guest House – 641 0165
Alotau International Hotel – 641 0300
Napatana Lodge – 641 0588
Ulumani - Treetop Rainforest Lodge – 641 0916
Tawali Resort – 641 0922
Masurina Lodge – 641 1212
Esa'ala Women's Guest House – 641 1217
Kiriwina Lodge – 641 1326
Wagawaga Community Guest House – 641 1712
Bibiko Farm & Guesthouses – 7692 6519
Our advertising rates and policy can be found through
the Online PNG Business Directory.