Madang Province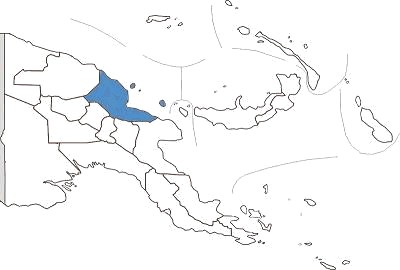 The most popular location in Papua New Guinea for divers, Madang Province consists of reef-fringed lowlands backed by some of the most rugged mountains in Papua New Guinea and offshore volcanic islands.
Colourful Madang township has been called the "prettiest town in the South Pacific". It's peninsula setting is a show-place of parks, waterways, luxuriant shade trees and sparkling tropical islands. Although small, the town has modern urban facilities, including hotels, department stores, markets and artifact shops. There are five hotels in Madang - The Madang Resort Hotel, Smugglers Inn, Jais Aben Resort, Malolo Plantation Resort and Madang Lodge Motel, all of which provide excellent facilities. There are a few budget guesthouses and lodges around Madang and some small village guesthouses on several of the islands on Madang lagoon.
The area is world famous for its coral reefs and superb visibility making diving good all year round. There is a variety of easily accessible places to dive, an abundance of reef and pelagic fish, dramatic drop offs, shells and soft and hard corals.
Those who like diving on wrecks will find the reefs liberally dotted with sunken ships. Hansa Bay, the resting-place for at least 34 Japanese ships, is within striking distance up the coast. Ships lie in shallow water and are now covered in corals and fish. Jais Aben Resort, just outside Madang, is a combination research station and resort hotel specially catering for divers. Diving instruction in Madang is available at Jais Aben Resort, Madang Resort Hotel and Smugglers Inn.
Game fishing is a popular sport and the coastal currents around Madang Province carry sailfish, kingfisher, tuna, mackerel, barracuda, marlin, yellow fin and wahoo within 100 metres of the shore providing anglers with plenty of good sport. Fishing is especially good off the waters around Karkar and Bagabag islands.
The two volcanic islands of Manam and Karkar have volcanic cones rising 1800 metres above sea level and provide a spectacular sight for visitors.
A variety of local markets sell artifacts, shell jewelry, carvings and pottery. Tours can be arranged to visit the nearby villages of Bilbil and Yabob to see traditional clay pots being made or you can explore Madang Harbour with a morning harbour cruise. The South Coast road leads to the Balek Wildlife Sanctuary, which has strange fish-filled sulphurous caves, jungle walks, and hot springs. The Sanctuary was also location for filming scenes in the Pierce Brosnan movie "Robinson Crusoe".
Madang hosts the Mabarosa Festival each year, a colourful display of dancing, singsings and bamboo bands.
Papua New Guinea's largest tour operator, Melanesian Tourist Services (MTS) is located in Madang. They operate the MV "Melanesian Discoverer" and the Madang Resort Hotel. The "Melanesian Discoverer' is a luxury 42 passenger catamaran operating scheduled cruises from Madang, offering five day Sepik River cruises and one week cruises to the Trobriand Islands in Milne Bay Province.
Madang is serviced by daily flights from Port Moresby via Lae and the Highlands and has a number of locally based third level airlines servicing small airstrips in the province. Helicopter charters can also be arranged. Madang is also linked by road to Lae and the Highland provinces.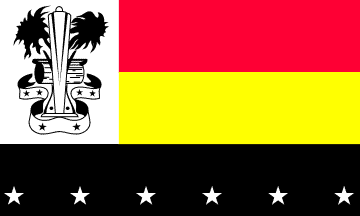 District
District Capital
LLG Name
Bogia District
Bogia
Almami Rural
Iabu Rural
Yawar Rural
Madang District
Madang
Ambenob Rural
Madang Urban
Transgogol Rural
Middle Ramu District
Simbai
Arabaka Rural
Josephstaal Rural
Simbai Rural
Rai Coast District
Saidor
Astrolabe Bay Rural
Naho Rawa Rural

Nayudo Rural

Saidor Rural
Sumkar District
Karkar
Karkar Rural
Sumgilbar Rural
Usino Bundi District
Usino
Bundi Rural
Usino Rural
Tamane Guest House – 852 1738
CWA Guest House Madang – 852 2216
Lutheran Guest House – 852 2589
Madang Resort Hotel – 852 2655
Coastwatchers Hotel – 852 2684
Smugglers Inn – 852 2744
kalibobo Village Resort – 852 2766
Madang-SIL Guesthouse – 852 3074
Keki Lodge & Trekk – 852 3302
Kranget Island Lodge – 852 3302
Samun Island Guest House – 852 3302
Siar Island Guest House – 852 3302
Tauta Guest House – 852 3302
Madang Lodge – 852 3395
Jais Aben Resort – 853 3111
Anua Negu Lodge-Bogia – 853 4305
Our advertising rates and policy can be found through
the Online PNG Business Directory.