East Sepik Province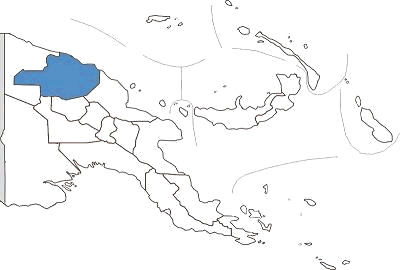 One of the world's largest waterways, the Sepik, snakes it's way through East Sepik Province. Dense rainforest covers the north coast and the mountains north and south of the river basin. Birdlife and rainforest creatures splash colour across the blue and green hues. Sepik fishermen in their dugout canoes wave to visitors on the great white catainaran, the "Melanesian Explorer", as it plies its way down the river taking passengers on a journey which will impress an unforgettable image of the magnificence of Papua New Guinea.
The Sepik River often compared to the Amazon and Congo Rivers presents nature untamed and unspoiled. See it from the comfort of the "Melanesian Discoverer" or the " Sepik Spirit" a luxury twelve berth flat- bottom river cruiser. For the more adventurous, the Karawari Lodge on the Karawari River, south of the Sepik is a quality but very remote jungle tourism lodge, or spend some time in a guest house in the villages along the river.
Wewak, with its palm fringed beaches is the main town of East Sepik. Not far from Wewak is Cape Worn, the site of the Japanese surrender where Lieutenant General Adachi signed the surrender documents and handed his sword to Major General Robertson on 13th September 1945. A war memorial marks the site and the wartime airstrip is still in place. Another memorial in town has been erected at the site of the Japanese war graves and nearby is the Japanese/ PNG Peace Park.
Accommodation in Wewak, while not luxurious, provides adequate facilities as a base for day trips to one of the 15 islands off the coast of Wewak. Idyllic tropical islands become a reality when you travel by boat to Kairiru Island with its waterfalls and hot springs. Swimming and snorkelling are superb in these clear turquoise waters. Diving is simply spectacular. Virtually unknown and untouched, the waters and reefs display an abundance of sea life - turtles, sharks, manta rays, tuna, corals as well as sunken wrecks from World War 2.
Further afield is Wuvulu Island. Acclaimed as one of the greatest dive sites of the world, Wuvulu rises straight up from an undersea plateau 2000 metres deep. As there are no rivers or creeks the water is uncommonly clear. There is a guest house on the island and dive equipment is available.
Wet season is April to November. From September to January the unprotected beaches along the coastline bring surf-board riders from around the country and overseas to surf one of PNG's few surf spots.
East Sepik's fertile environment is reflected in its rich cultural traditions. Crocodiles, birds, turtles and other wild animals feature in East Sepik artwork. Sepik carvers are world-renowned for their fine craftsmanship. The region's most famous artefacts are the woven fibre ceremonial masks used symbolically in the yam festivals. Jewellery, pottery and canework can be found in the village markets as well as hotel shops around town.
Wewak has a pier for overseas and coastal shipping. With 32 airstrips, much of East Sepik is accessible by air and Air Niugini has daily flights from Port Moresby to Wewak.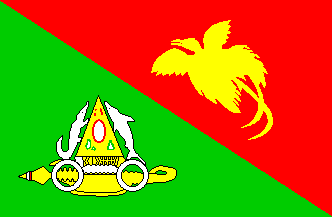 District
District Capital
LLG Name
Ambunti-Dreikikir District
Ambunti
Ambunti Rural
Tunap-Hunstein Range Rural
Gawanga Rural
Dreikikir Rural
Angoram District
Angoram
Angoram-Middle Sepik Rural
Keram Rural
Karawari Rural
Marienberg-Lower Sepik Rural
Yuat Rural
Maprik District
Maprik
Albiges Mamblep Rural
Bumbuita Muhiang Rural
Maprik Wora Rural
Yamil Tamaui Rural
Wewak District
Wewak
Boikin Dagua Rural
Turubu Rural
Wewak Islands Rural
Wewak Rural
Wewak Urban
Wosera-Gawi District
Wosera
Burui-Kunai Rural
Gawi Rural
North Wosera Rural
South Wosera Rural
Yangoru-Saussia District
Yangoru
East Yangoru Rural
Numbo Rural
Sausso Rural
West Yangoru Rural
Seaview Hotel & Restaurant – 856 1131
Warihe Guest House – 856 1153
Wewak Guest House – 856 1497
In Wewak Boutique Hotel – 856 2100
New Wewak Hotel – 856 2155
The Airport Lodge – 856 2373
Windjammer Beach Hotel Ltd – 856 2388
Tower Guest House – 856 2395
Sepik Surfsite Lodge – 856 2525
Maprik Wakin Hotel – 858 1315
Our advertising rates and policy can be found through
the Online PNG Business Directory.