Southern Highlands Province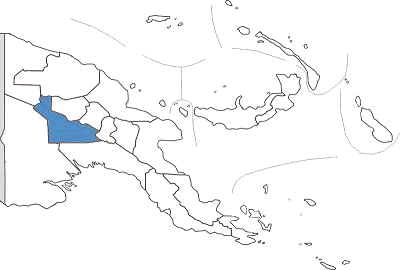 In the centre of Papua New Guinea is the Southern Highlands Province, called "The Papuan Wonderland" by explorers who discovered these hidden mountain valleys in 1935.
The Southern Highlands is a land of lush, high valleys wedged between impressive limestone peaks. The headwaters of the Kikori, Erave and Strickland rivers cross the province, beneath towering Mt Giluwe, the second highest mountain in Papua New Guinea. International caving expeditions have discovered caves of enormous depth and length and anticipate further significant finds in areas yet to be explored.
This cool alpine setting is the home of the Huli and Duna Wigmen. Famous for their elaborate and colourful dress, these proud warriors have great reverence for birds, imitating them in ceremonial dances and decorating their wigs with feathers, flowers and cuscus fur. The wigs, are woven from human hair, donated by wives and children. Everlasting daisies are especially cultivated for use in the wigs, while their faces are painted with yellow and ochre. The women, by contrast wear black for their wedding and coat themselves with blue-grey clay when mourning.
Clans in the Southern Highlands have a strong and intricate social system little affected by change. It is one of the few places where the traditional way of life can be seen in everyday living. Ceremonial rituals are strongly observed. Men and women can still be seen wearing traditional dress, tending their gardens and pigs and building their bush material huts. Visitors to the tribal wonderland of the Southern Highlands can stay in a variety of accommodation from basic guest houses to luxurious mountain lodges.
Accommodation at the Ambua Lodge in the Tari Basin is in luxury bush material huts, set on a hillside of flowering gardens with panoramic views of the surrounding mountains and rainforest. The crisp mountain air is perfect for taking advantage of the many guided tours organised by The Lodge. Walk along rainforest tracks to go bird watching, take a trip down the river to see the waterfalls or go by four wheel drive to visit a village and watch a traditional singsing.
South of Mendi, the capital of the Province, is Lake Kutubu. The beauty of this tranquil setting can be enjoyed from the Lake Kutubu Lodge, situated on a ridge overlooking the lake. The Lodge, built by the local people to allow visitors to observe traditional life in comfortable surroundings is constructed of bush materials. Butterflies and Birds of Paradise are common in this area. The Lodge will arrange tours to some of the beautiful rivers and waterfalls nearby.
Warm clothes and wet weather gear are recommended for visits to the Highlands and, particularly for women, conservative dress would be considered more appropriate, ie. long skirts rather than shorts and a sarong over a swimsuit when swimming.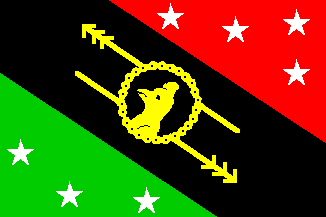 District
District Capital
LLG Name
Ialibu-Pangia District
Ialibu
East Pangia Rural
Ialibu Urban
Kewabi Rural
Wiru Rural
Imbonggu District
Imbonggu
Ialibu Basin Rural
Imbongu Rural
Lower Mendi Rural
Kagua-Erave District
Kagua
Erave Rural
Kagua Rural
Kuare Rural
Mendi-Munihu District
Mendi
Karints Rural
Lai Valley Rural
Mendi Urban
Upper Mendi Rural
Nipa-Kutubu District
Nipa
Lake Kutubu Rural
Mount Bosavi Rural
Nembi Plateau Rural
Nipa Rural
Poroma Rural
Komo-Magarima District
Magarima
Hulia Rural
Komo Rural
Margarima Rural
Koroba-Kopiago District
Kopiago
Awi-Pori Rural
Lake Kopiago Rural
North Koroba Rural
South Koroba Rural
Tari-Pori District
Tari
Hayapuga Rural
Tagali Rural
Tari Urban
Tebi Rural
These districts will form a separate province named Hela in 2012
Ambua Lodge – 542 1438
Kiburu Lodge – 549 1077
Sunset Guest House – 549 1302
Our advertising rates and policy can be found through
the Online PNG Business Directory.