Simbu Province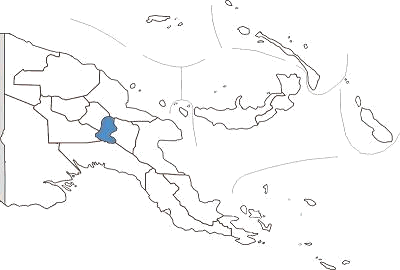 In the heart of the Highlands is Simbu Province, bordered by Madang to the iorth and the Gulf country to the south. It is the smallest but most densely )opulated of all the provinces. The terrain is extremely rugged, with many of the valleys inaccessible. Some of the highest mountains in Papua New Guinea are in Simbu Province including Mt Wilhelm, at 4,509 metres, the highest peak in Papua New Guinea.
Known to avid mountain climbers around the world, for the reasonably fit it is not a difficult climb for those who like to be physically challenged. There is a clearly marked track which passes traditional Simbu villages, through dense rainforest, into the valley before reaching Pindaunde Lakes where there are basic huts for overnight stays. The view from the summit is spectacular, on a clear day stretching from the north to the south coast. Cold weather gear is recommended as it can get very cold on top, sometimes snowing. Guides and porters can be arranged as well as organised trekking expeditions. A trout and rabbit farm at the base of the mountain has a guest house with easy walking tracks nearby.
Kundiawa, the provincial headquarters is set in picturesque surroundings beside a spectacular airstrip built on a sloping ridge beneath the towering mountains. Kundiawa is not a tourist attraction in itself but a stepping stone for mountain and river adventures in other parts of Simbu Province.
Only a few kilometres from Kundiawa, close to the main road, are the Keu Caves, suitable for caving expeditions. There are a number of other caves around the district which are burial places for the remains of warriors killed in battle.
The Wahgi River is considered by experts to be one of the best rafting experiences in the world as the river rushes through deep chasms, stretches of rapids, under small rope bridges and waterfalls. Serious bushwalkers can follow a four-wheel drive track down to the coastal town of Madang. The three or four day walk offers the intrepid bushwalker some of the best look-out views in the country.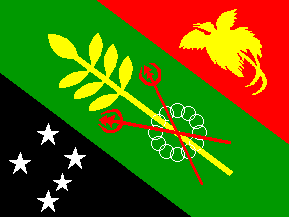 District
District Capital
LLG Name
Chauve District
Chauve
Chauve Rural
Elimbari Rural
Siane Rural
Gumine District
Gumine
Bomai-Kumai Rural
Gumine Rural
Mount Digine Rural
Karimui-Nomane District
Karimui
Karimui Rural
Nomane Rural
Salt Rural
Kerowagi District
Kerowagi
Gena-Waugla Rural
Kerowagi Rural
Kup Rural
Kundiawa-Gembogl District
Kundiawa
Kundiawa Urban
Mount Wilhelm Rural
Niglkande Rural
Waiye Rural
Sina Sina-Yonggomugl District
Yonggomugl
Sinasina Rural
Suwai Rural
Yonggomugl Rural
Simbu Premier Motel – 535 1002
Mt Wilhelm Tourist Hotel – 535 1062
Kundiawa Hotel – 535 1399
Our advertising rates and policy can be found through
the Online PNG Business Directory.