Morobe Province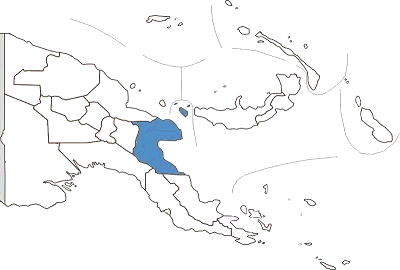 Morobe Province curves around the tropical waters of the Huon Gulf. The Saruwaged Mountains, rising from the sea at the tip of the Huon Peninsula are blanketed by tangled and impenetrable rainforest. To the south-west, the fertile Markham Valley rests between equally awesome ranges while the waters between Huon Peninsula and New Britain are dotted with volcanic islands.
The hinterland and coast of Morobe Province offers spectacular sightseeing, a wonderland of flora and fauna and numerous walking tracks, particularly near the Wau/Bulolo areas. A network of roads connects the capital city of Lae with Madang to the north west, through the Markham Valley to the Highlands in the west and south to the Highland areas around Wau and Bulolo.
Lae, the second largest city in Papua New Guinea was a tiny mission station before the 1920's gold rush at Wau transformed it into a major port and industrial centre. It was the last place to farewell famous pioneering American aviator Emelia Earhart, as she took off on one of the final legs of her round the world flight before disappearing without a trace. Lae was a strategic base for the Japanese during World War 2. The graves of thousands of allied soldiers killed in battle can be visited at the Lae War Cemetery, situated within the grounds of Lae's Botanical Gardens.
A tour through the Gardens provides the visitor with a glimpse of life in the rainforest. Huge trees smothered in vines and creepers are home to brightly coloured birds and lizards and a display of exotic orchids. More recently the Rainforest Habitat, occupying an area of over 3,000 square metres, has been purpose built to create a display of some 15,000 native and exotic plants, 21 species of birds including the magnificent Raggiana Bird of Paradise as well as crocodiles, lizards, butterflies, turtles, frogs and fish.
Known as the "Garden City" modern day Lae is an attractive, tropical city well serviced by banks, international standard hotels, department stores, local markets and street stalls selling produce and artefacts. A good collection of artefacts including sand paintings can be seen at the Melanesian Arts Centre and the Morobe Arts and Handcraft shop. The Lae University of Technology also has an artefacts collection of rare and valuable pieces, Sepik carved pillars and a coffee shop built in traditional "haus tambaran" style.
Further afield, is the town of Finschhafen, first settled in 1885 by the Germans and still a major Lutheran base. Salamaua Beach to the south has excellent swimming, diving, windsurfing, trekking and tours of battle sites, tunnels and war relics. The Labu Lakes across the Markham Valley are home to crocodiles while the beaches on the ocean side around Maus Buang and Labu Tali are breeding sites for the leatherback turtle, weighing up to 500kg and measuring up to two metres in length.
Daily Air Niuigini flights connect Lae with most major centres, while second and third level airlines fly regularly from smaller towns. As the Port of Lae services both international and coastal shipping it is possible to reach most northern coastal centres by boat.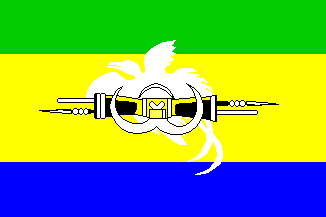 District
District Capital
LLG Name
Bulolo District
Bulolo
Mumeng Rural
Waria Rural
Watut Rural
Wau-Bulolo Urban
Wau Rural
Buang Rural
Finschhafen District
Gagidu
Hube Rural
Kotte Rural
Finschafen Urban
Yabim-Mape Rural
Burum-Kuat Rural
Huon District
Salamaua
Morobe Rural
Salamaua Rural
Wampar Rural
Kabwum District
Kabwum
Deyamos Rural
Komba (Seko) Rural
Yus Rural
Selepet Rural
Lae District
Lae
Ahi Rural
Lae Urban
Markham District
Kaiapit
Onga-Waffa Rural
Umi-Atzero Rural
Wantoat-Leron Rural
Menyamya District
Menyamya
Kapao Rural
Nanima Kariba
Kome Rural
Wapi Rural
Nawae District
Boana
Labuta Rural
Nabak Rural
Wain-Erap Rural
Tewae-Siassi District
Wasu
Sialum Rural
Siassi Rural
Wasu Rural
Bau Guest House – 472 1666
Kamiali Guest House & Training Centre – 472 1666
Lae International Hotel – 472 2000
Lae Mission & Tourists Flats – 472 2487
Lae Lutheran Guesthouse – 472 2556
Eriku Lodge – 472 2612
Lae – SIL Guest House – 472 2939
Melanesian Hotel & Apartments – 472 3744
Lae Highway Inn – 472 4344
Phil's Motel – 472 4781
Huon Gulf Motel – 472 4844
Mavra Guest House – 472 5912
Klinkii Lodge – 472 6040
Lae Technical Guest House – 472 6805
Honale 414 Lae Guest House – 472 7761
Pilgrim Village Guest House – 472 8076
Lae Value Inn – 472 8722
Unitech Guest House – 473 4488 / 473 4202
Pine Lodge – Bulolo – 474 5220
Fisika Guest House – 474 7073
The Rainforest Habitat Guest House – 475 7839
Lae Travellers Inn – 479 0411
Laip Investment Lodge – 479 1017
Our advertising rates and policy can be found through
the Online PNG Business Directory.