Manus Province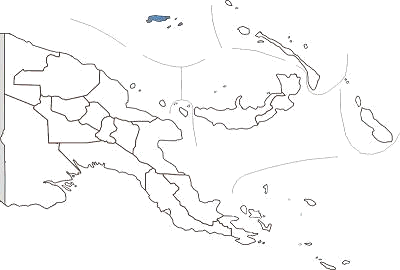 Manus is Papua New Guinea's smallest province, both in terms of landmass and population, but has a vast sea area rich with marine life and beautiful coral reefs.
The province consists of a group of islands, known as the Admiralty Islands and a scattering of low-lying atolls, mostly uninhabited, with the northern border reaching the equator.
The reefs near the atolls are accessible by outboard motor or canoe and provide superb diving and fishing. The adventurous and athletic can enjoy sea kayaking, a sport fast becoming popular among the seafaring community of Manus. Sea kayaking tours can range from day trips to a seven-day tour, giving visitors the opportunity to enjoy the marine life, the waterways and the scenery of Manus.
Manus, the largest of the islands, is rugged and heavily timbered with central hills rising to over 700 metres and many sharp ridges and streams. The airport is in Momote on Los Negros Island. A good road connects Los Negros to the main town of Lorengau on Manus Island.
The islands are connected by a bridge crossing the Loniu Passage. There is a pleasant waterfall and a fresh water pool on the Lorengau River a few kilometres upstream from Lorengau town.
During World War 2, Manus was occupied by the Japanese and later by American and Australian armed forces, who spent millions of dollars constructing a huge base, airport and dock facilities at Seeadler Harbour. During wartime activity up to 600 ships anchored in the harbour. Today it is a peaceful place ringed by small islets and a magnificent reef. The rusting remains of the base can still be seen nearby.
A variety of hotels, lodge style accommodation and village guest houses are available, including the Lorengau Kohai Lodge, the Andra Guest House and the Harbour Side Hotel, all of which provide comfortable facilities for visitors.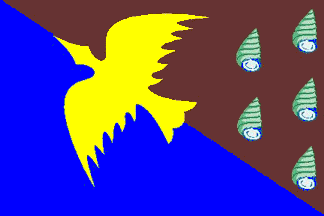 District
District Capital
LLG Name
Manus District
Lorengau
Aua-Wuvulu Rural
Balopa Rural
Bisikani-Soparibeu Kabin Rural
Lelemadih-Bupi Chupei Rural
Lorengau Urban
Los Negros Rural
Nali Sopat-Penabu Rural
Nigoherm Rural
Pobuma Rural
Pomutu-Kurti-Andra Rural
Rapatona Rural
Tetidu Rural
Lorengau Kohai Lodge – 470 9004
Lorengau Habourside Hotel – 470 9262
Lukuni Lodge – 470 9411
Our advertising rates and policy can be found through
the Online PNG Business Directory.